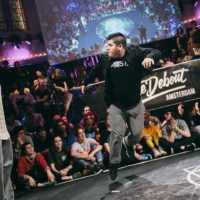 Even with the experience that I have with this dance, I have still learned a lot.
Ozzy Dris
(Minneapolis, Minnesota)
So I spent all day Sunday looking over the course and studying them as well I can tell you that I am amazed at how you put everything together. Everything is clear and makes perfect sense. Even with the experience that I have with the dance, I have still learned a lot. The course actually makes me the urge to where I want to learn more.
The nice thing about taking classes online is that you can literally stay where you are haha meaning that you can be at the comfort of your own home or anywhere you choose. Going into the class, I wasn't sure if it was going to be able to pick a lot of stuff up due to you not being there but you put everything together so well and made everything to clear that it wasn't an issue at all and it was more than ever a fun experience.
Dance is such a universal language that it can first be something overwhelming to take in because of how big the community is and even the communities within the culture. But the fact that you can be apart of something so big because of a simple interest in dance is huge and nothing but love. Another cool thing about being part of such a community, is the fact that where ever you go, there is somebody there to relate to and that can be anywhere in the world. What I love about the house dance community, is that everyone shares a common ground. Probably about 90% of all the house dancers that I have met has had a bboy or bgirl background and most still do break but its house that gives us that feel to come together without wanting to strangle each other haha..